Telex Communications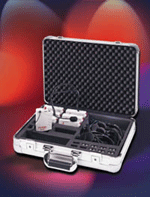 Telex SMP-1 Package
We provide equipment manufactured by Telex Communications for auditory assistance. They provide both a portable and base station transmitters. Their portable transmitter is ideal for tour guide or small group use while the base station is for use in permanent installations such as churches or theaters. Both transmitter units are multichannel.
The Telex systems offer both single channel and multichannel receivers in the 72-76 Mhz band set aside by the FCC for auditory assistance for the hearing impaired to comply with A.D.A. requirements.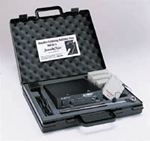 Telex SMP-1 Package
To assist in getting your group started Telex has packaged starter systems the SM-1 which contains a base transmitter, 4 single channel receivers and a carrying case and a portable system the SMP-1 which contains a portable transmitter, 6 single channel receivers and a carrying case.
All receivers work with both AA disposable or rechargeable batteries and telex provides a desktop charger unit which will charge 2 single or multichannel receivers or portable transmitters.
A number of different microphones, boom mics, headsets, earphones and inductive neck loops are available as well remote antennas to extend the coverage area.
You may download a PDF system brochure for the Telex Soundmate Assistive Listening System.
Should you require additional information on Telex Soundmate systems please contact us.